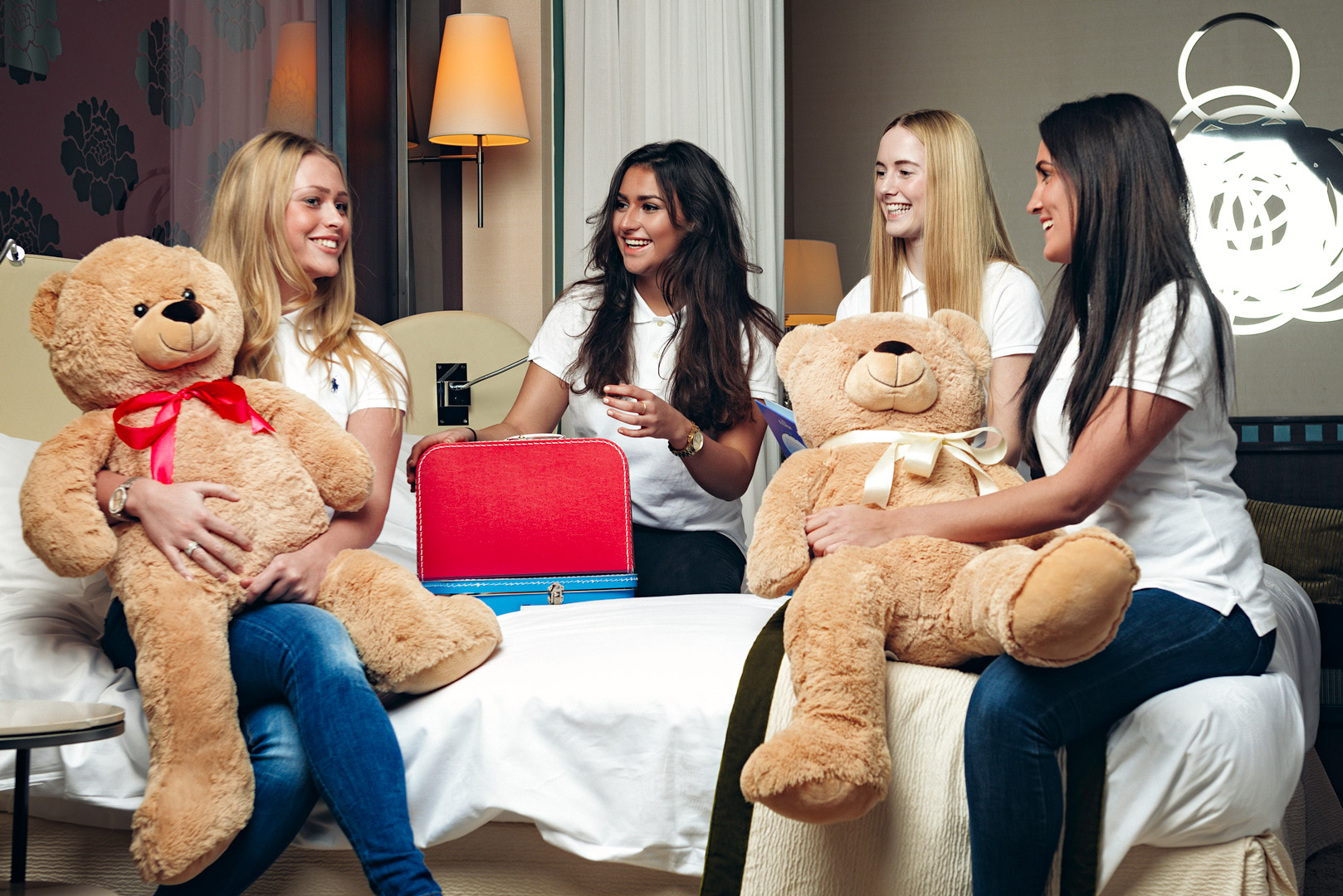 Book a Nanny
The High End Nanny Service offers various services.
Guests of our high-end partner hotels can book a multilingual and reliable Nanny 24/7 through our High End Nanny Service. High End Nanny Service creates a personalized program in consultation with the hotel guest, both in the hotel and abroad.
In addition to extensive experience, all Nannies from High End Nanny Service have a pedagogical background and speak multiple languages, including English, French, Spanish, Russian, Chinese and many more. The Nannies bring a Wonder Suitcase with appealing toys and educational toys, which combined with the personal attention of the Nannies guarantees a lot of fun.
Especially for your employees with families, we offer a complete (in-company) service for many diverse (international) corporate concerns, in the form of our Corporate Nanny Service. Here we ensure that the children of employees during study days, school holidays and sick leave are taken care of by a Nanny within your company. This way, your employees can be present on the work floor with peace of mind while the children are optimally entertained in a specially equipped room within the company. But an outing with the Nanny or a Nanny at the employees' home is also possible. We can be an addition in the field of children's entertainment and take care for your young guests during company and staff parties (such as Easter, Sinterklaas, Christmas and many more).
For more information you can look under the page 'About us'.
If you need a Nanny now, please fill in the form below. We will contact you immediately!